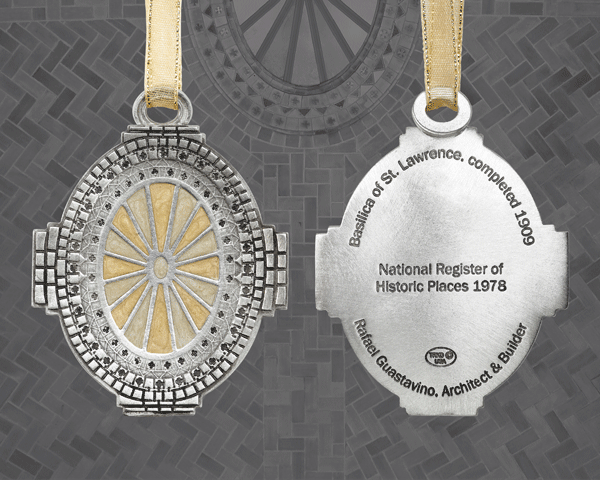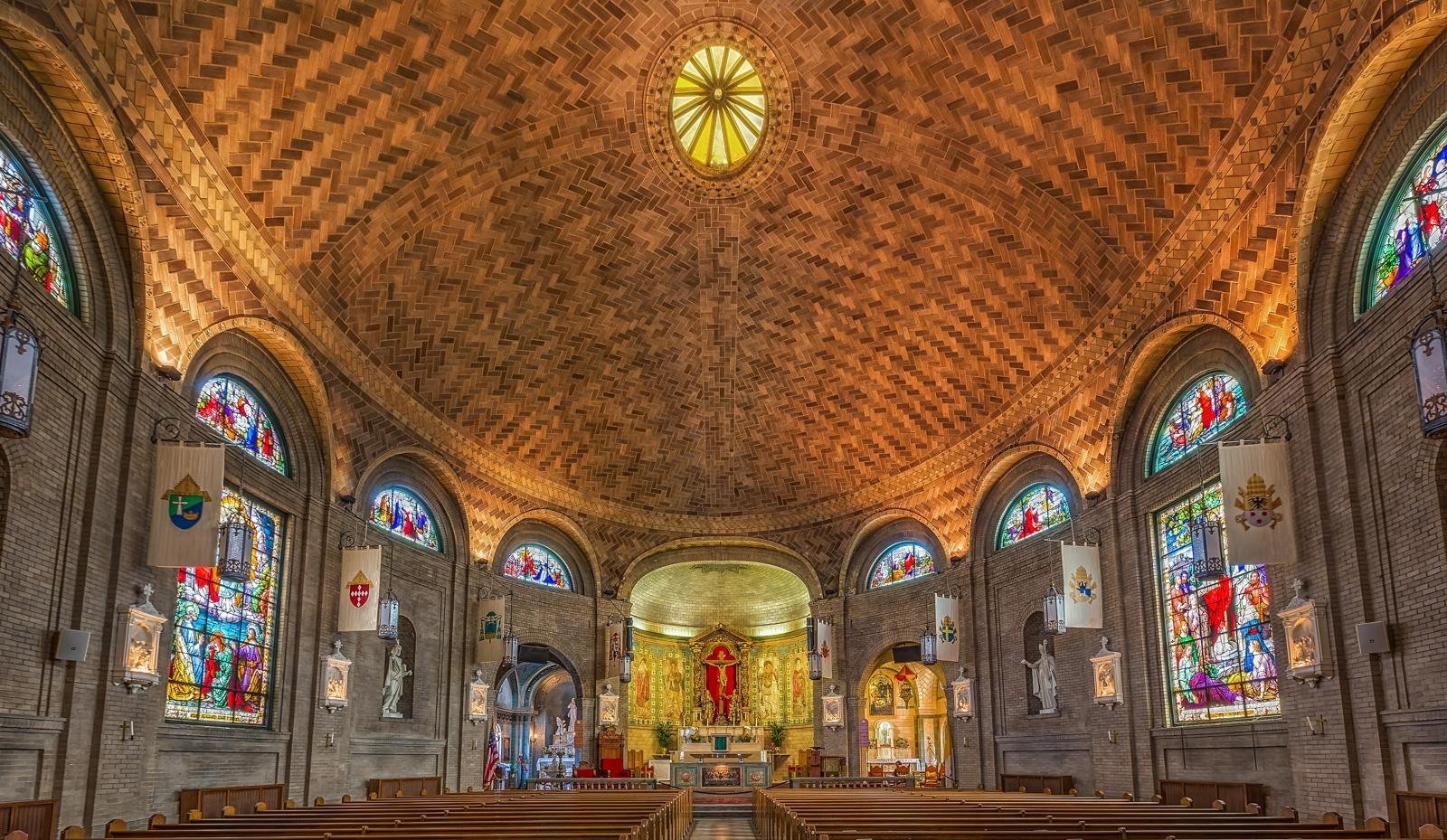 Basilica photograph credit Michael Criswell
Basilica Ornaments
Local artisans Tom Reardon and Kathleen Doyle recently created a unique commemorative ornament in collaboration with and in support of the St. Lawrence Basilica Preservation Fund. Made of fine pewter and enamel, it is modeled after the oculus in the center of the Basilica's iconic elliptical domed roof. A portion of each sale will go to the restoration project.
The Church of St. Lawrence was designed and built by Rafael Guastavino and completed in 1909, a year after his death, by his son Rafael Guastavino Moreno.
In 1978 Guastavino's masterpiece was listed on the National Register of Historic Places and in 1993 it was granted the title of Basilica. Since 2010 it has been designated as a building of National Significance.
To learn more about the basilica and the restoration project, please visit savethebasilica.org.
Ornaments can be purchased for $45 w/ free shipping. Questions or concerns? Feel free to contact us!