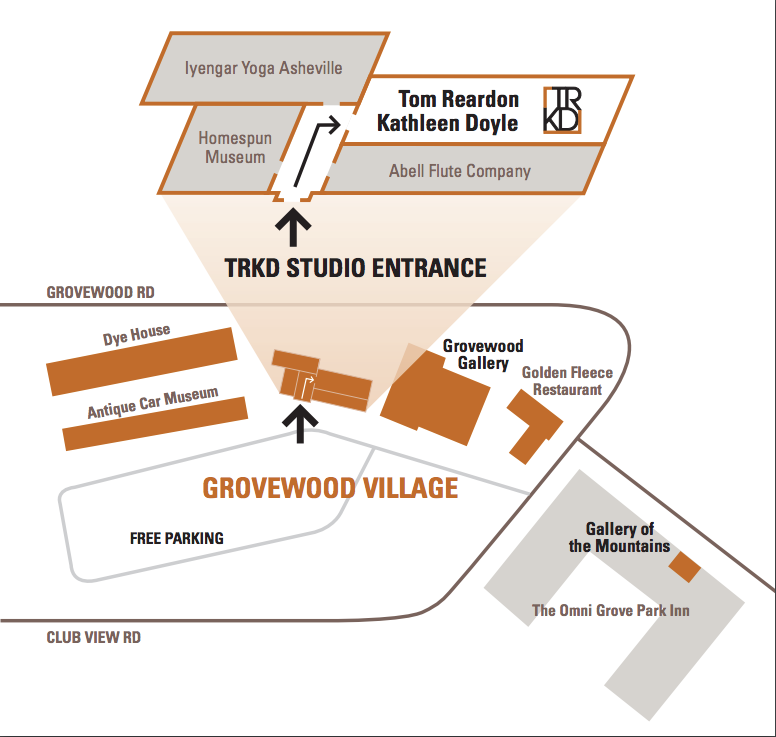 TRKD · Portfolio Metalwork
111 Grovewood Road
Asheville, NC 28804
---
Studio Visits welcome by appointment and parking is free and easy on the beautiful Grovewood Village grounds.
Please call us to discuss an in person visit or on line at trkd.com. In our gallery section check out "How to Order!"
In light of the Coronavirus outbreak we ask that you wear a mask inside our studio.
Email · trkd@trkd.com
Call or text · Kathleen 828-301-8839, Tom 828-279-2336